Today's situation (read pandemic) has aroused the development of new creative solutions and ways of thinking about how we create and present content for digital and social channels, partly for communication purposes but also for entertainment purposes. The situation has not only affected workplaces in the professional industry around the world, but also increased the pressure and demand for new and even more content.
With less to do outdoors and more to do indoors in front of our screens, brands today have another reason to review their marketing plan and figure out how best to create content to reach individuals at home. With fewer and fewer eyes on physical advertising in the streets and word-of-mouth communication, many companies are now relying on a completely digital distribution online and need to think smartly about how messages should be spread through sharing and i.e. live broadcasts. We have also seen a big shift around how more and more private individuals create content, not least through TikTok, and how it can inspire the professional industry to create and view content in a light that actually attracts, is genuine and works.
During this year, you have probably seen different solutions and examples of both good and less good campaigns and strategies. You probably have a couple of personal favorites, so ask yourself the question; What made the campaign especially good and what can you learn from it?
Below I have collected a few but clear examples that you can take with you as inspiration.
Adidas — #HOMETEAM
The popular sports and clothing brand Adidas gathered its ambassadors under the name and hashtag #HOMETEAM. Not only did Adidas take advantage of the strong connection to team sports, but also used personal films without filters and strong, bold graphics. A smart way to adapt a campaign around content that comes from multiple people and places around the world.

Fortnite — Digital concerts
Already on the second of February 2019, the first concert in the video game Fortnite was held. The developer Epic Games was then able to use its experience and lessons and create another concert together with the artist Travis Scott, that gathered a total of 12.3 million players in game at the same time. Also worth mentioning is TikTok, which made a similar experience with The Weeknd recently.
Borussia Mönchengladbach — Cardboard fans
The German football club invited its fans to upload pictures of themselves which they could then print on cardboard and place around the arena. By doing so, a total of €40 000 was raised for charity and the arena was filled to its maximum capacity of 54 014 people.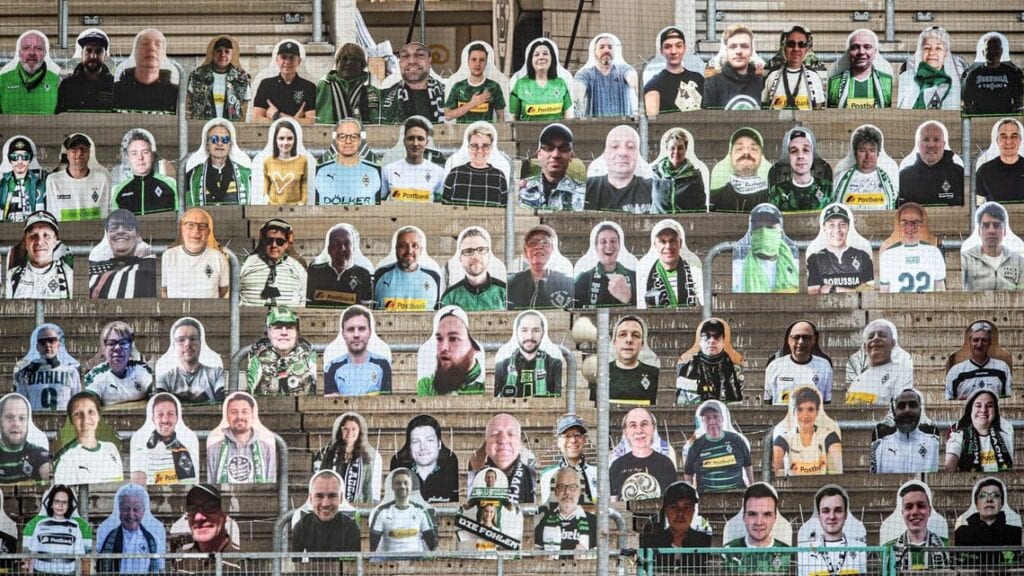 ZARA — DIY modeling photos
For a new collection, clothing brand ZARA would usually organize a professional photography studio session, but this time they asked their models to photograph themselves at home. The campaign and approach is not relatively unique, but it demonstrates the strength of authentic environments. However, some people have expressed their dissatisfaction and pointed out that it is not possible to make a purchase decision as some models posed unnaturally. If nothing else, the campaign attracted attention.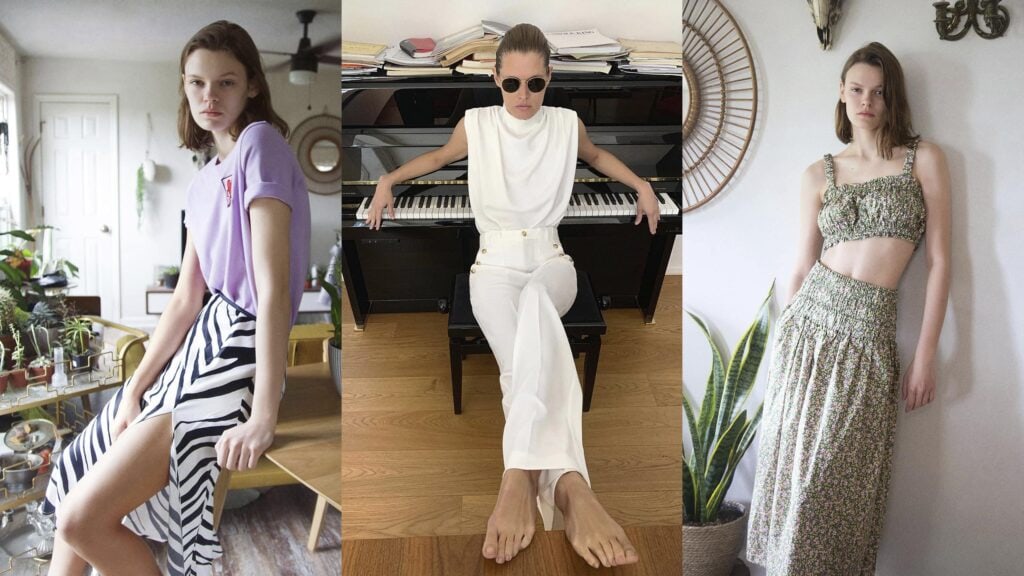 DC FanDome — A global event
To showcase their upcoming films and strengthen the fanbase, recently, the comic book publisher DC Comics organized a virtual event where visitors could wander around and visit five different worlds – with different types of content. With a mix of pre-recorded interviews, live broadcasts and content that fans could upload themselves, they offered an exclusive and personal experience for registered people during a 24 hour window. A smart way to collect in extremely many email addresses, and find out what each individual was interested in, by being able to create personal schedules and plan for the experience.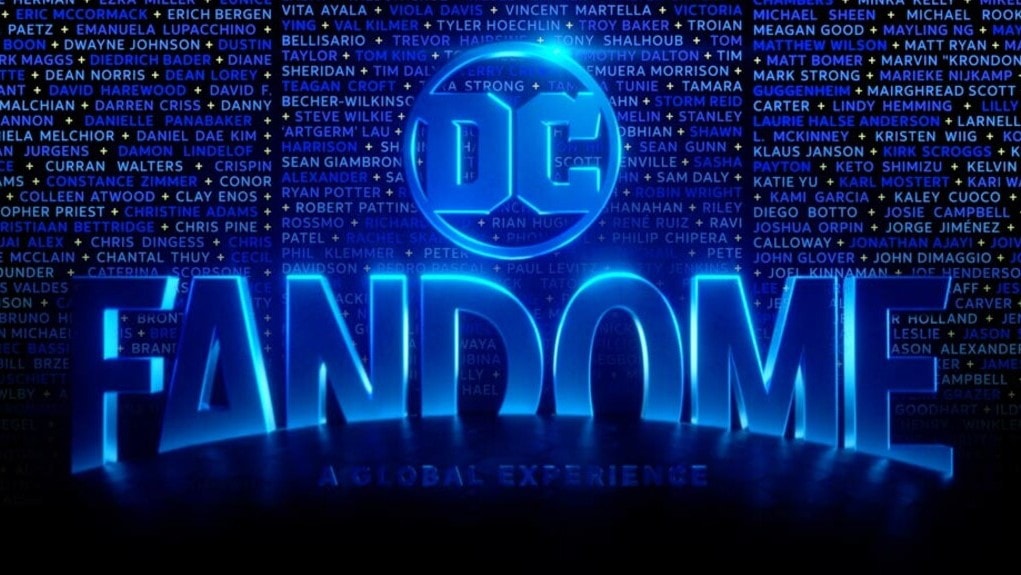 To bring this post together and explain the trend that we now see in front of us, the way forward is digital, inclusive, genuine and interactive. Bring these keywords with you!

We hope you enjoyed the reading and gained some valuable insights about creative trends. If you're unsure for how to tackle things and go about it, we're always at your disposal. Don't forget to subscribe to stay updated! 🥳
Sources:
Fortnite and Travis Scott present: Astronomical
The Weeknd announces special 'After Hours album experience exclusively on TikTok LIVE stream
Borussia Mönchengladbach fans' cardboard cut-outs raise €40,000 for charity
From catwalk to couch! Zara models photograph themselves at home in DIY shoots