What is Social Selling and why should you invest in it?
Marketing and Sales departments have long worked in silos and it is well known that on top of the agenda within businesses and organisations comes synchronization between these two departments.
You can describe Social Selling as the optimal and long-awaited bridge between sales and the marketing. The bridge that enables them to talk to each other, collaborate and drive towards the same goal. This is the focal point where both departments need each other to be successful in their growth.
Social Selling is still a relatively new concept and simply means that the sales team use social media to interact directly with their prospects. Social Selling is about building meaningful personal relationships between people and building relationships based on value. The more value, the better the result.
Social Selling is based on the fact that people want to talk to people, not brands. The more human we can be, the higher trust we will be able to create in our business relationships. This is often forgotten in the ocean of all push messages on various social platforms and in other marketing contexts.
As a part of the sales team, your goal is to reach your prospect in the research phase to influence the buying decision early, and in the concept of Social Selling, it simply means that the seller makes personal contact with the prospect during this time to be able to influence as early as possible in the buying process.
Especially for B2B companies, Social Selling is an incredibly powerful complement to paid marketing in social platforms, where sales and marketing can work on two fronts, target the audiences from two directions and significantly increase the chances of getting results.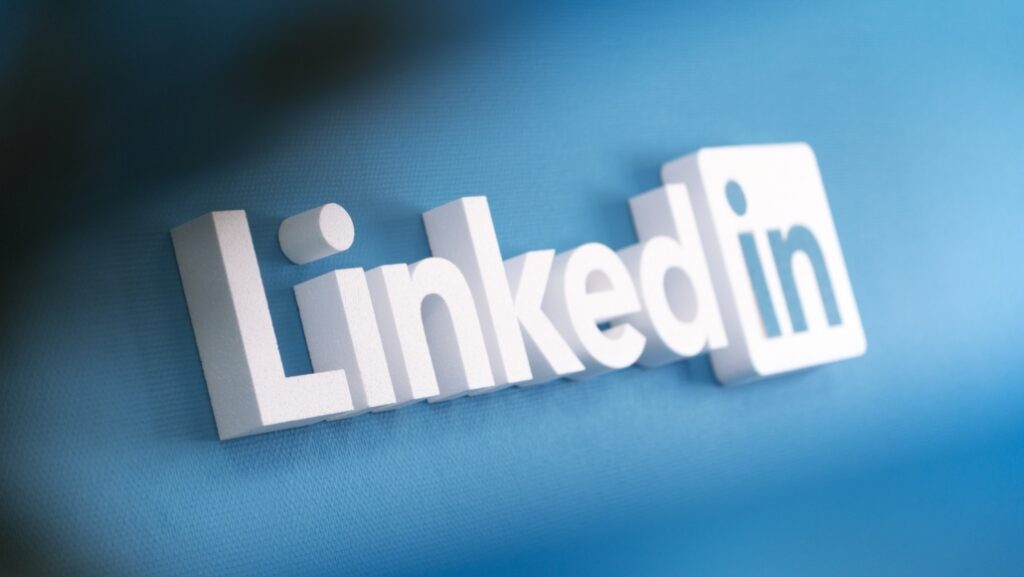 Get started with Social Selling
Research your audience, properly
The foundation of Social Selling is about being well-read about your buyer / target person, how this person makes decisions and what information that is valuable for this person. This does not differ from classical marketing, but thorough research on the specific person is particularly important when it comes to 1 to 1 meetings in Social Selling.
Media monitoring is crucial to know about the latests trends and news within different industries and companies / prospect
Media monitoring is an important step in being able to be updated with the latest information about your target audience / prospect, their company and industry in order to meet and understand the person and be as relevant as possible. Here are a number of platforms that are valuable for monitoring, such as Meltwater, Cision, Notified, Twitter or the open web through Google News. There are also tools that you can link directly to your CRM to get a live news feed and notes around your prospect list.
Connect with the right people and be careful about the people who should be in your network.
Here it is important to be cautious and choose carefully which ones you choose to connect with, as you want to make sure that your post and content is highly relevant to your network in order to get as powerful organic dissemination as possible. Basic contact networks are often:
Suppliers and partners
Existing customers and their colleagues
Decision makers in your industry
Create lists of companies and individuals you want to connect with
One tool that is effective for this is LinkedIn's own tool Sales Navigator (not completely free of charge). Here you can build lists based on very specific parameters that picks out the decision makers we want to reach within a certain segment. The areas that can be segmented include:
Geography
Industry
Company size based on number of employees
Seniority (ex. Manager or Director)
Function in the company (eg IT or Market)
Here you can also filter out the people who have posted on Linkedin for the past 30 days, in order to be able to access these people specifically and get involved in their content.

Contact and communicate with a focus on value
Once you reach out and interact, everything from sending a message to posting a comment on a post, is about offering value to the person you contact. Examples of such value-based communication could be:
Invitations to events where you share your knowledge
White papers
Trend analysis
Your experiences in a certain area
Sharing your tips and knowledge
Engage in groups on Linkedin & Facebook within your niche/industry
Groups are sometimes a forgotten part of Social Selling, but still full of potential. Is there no group for your niche / industry? Create your own! Focus on being a valuable member, answering questions, commenting and sharing knowledge and experience.
Be yourself
It is you as an individual people want to talk to. Dare to be personal!
Possibilities with AI and personalization in Social Selling
So how can you use artificial intelligence to be smarter and more efficient in your work? Below we share a tool that can help you in your social selling!
Your personality has a big impact on how you see the world and how you make decisions, and having an initial image of a person's personality can be powerful for a salesperson to run a customized sales process, especially when the dialogue is mostly digital and the physical space where a large part of the personality radiates disappears.
There are a number of tools that can help us get a picture of the personality of a particular prospect including attitudes, driving forces and values ​​that can be valuable to have knowledge about before entering a sales meeting. One such tool is Crystal Knows, which gives you a quick personality analysis based on a selected Linkedin profile with up to 80% accuracy.
This tool also has a feature called Conversation Coach, which gives you tips on how to communicate with this person to achieve a specific goal in, for example, a phone call, an email or a meeting.
It is also possible to compare the person's personality with your own, to see how similar the personalities are. This can also be done on colleagues and people who will work together in teams to see how the personalities will work together.
How do we engage our organization and employees in Social Selling?
It is not enough that only a few engaged people work with Social Selling, the goal is to get as many people as possible to do so as this can give incredible results for the organisation.
For example, a report from Sociable showed that content shared by employees gets 8 times more engagement than content shared by brand channels. Another study from the Edelman Trust Barometer shows that content and sharing from employees imply 3 times more trust than content from the company's own CEO. These studies among several others show the importance of employees creating and distributing content themselves.
If you have a strong culture, your employees can be your best ambassadors and best assets to spread your message and build trust in the brand outwards.
Therefore, invest time and money internally for an ambassador program for your employees, clarify incentives for them to get involved in this and set aside time in the work schedule for employees to make this a part of their work.
Below we have summarized how you engage your employees in Social Selling through 7 simple steps.

1. Commitment and knowledge from management and directors

A necessity to create the conditions for Social Selling to work. If this is not the case, it is difficult to engage your employees in it.
2. Gather a first start-up team and give them time
A group of enthusiasts who have a commitment to this and give them the resources they need. Set aside time in the schedule for them to work specifically with Social Selling.
3. Educate and create guidelines
Invest in education, templates and strategy to create a concrete way of working based on seriousness and knowledge.
4. Give employees simple tools for creating and distributing content
Make it easy for them to create content. Everyone does not need to know Photoshop, but there are other tools such as Canva or Adobe Spark. Another tip is to set up a news feed with the most fundamental news sources within your industry to enable your employees to create curated content.
Geography
Industry
Company size based on number of employees
Seniority (ex. Manager or Director)
Function in the company (eg IT or Market)
Here you can also filter out the people who have posted on Linkedin for the past 30 days, in order to be able to access these people specifically and get involved in their content.
5. Define success and ROI
Think about how you measure your Social Selling work to be able to prove impact and motivate continued work. Examples of measurement:
Measure clicks to specific URLs
Use CRM systems that can trace back to the different contact points
Use Linkedin's own measurement Social Selling Index, which assesses the profile's commitment and behavior in Linkedin. This can be a way of working with individual goals.
6. Reward employees who engage
For example, organize competitions or lead boards in-house where awards can be given out to reward the most engaged and draw other employees' attention. Don't underestimate gamification.
7. Scale up by including more in the organization.
The more committed in Social Selling, the more results.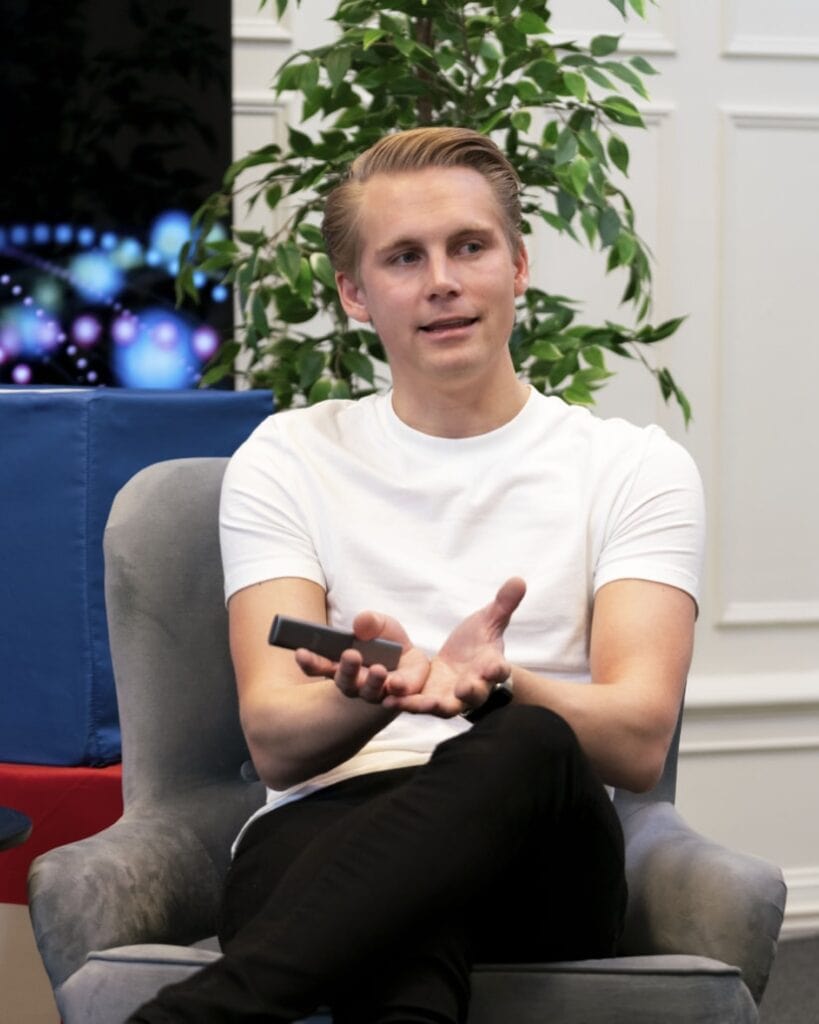 Some final tips on LinkedIn
When are the best times to post on Linkedin?
If you look at times where Linkedin is mostly used and users are most engaged, it is:
Mornings: Wednesdays and Thursdays between 8-10, as well as Fridays the same time
Lunch time: Wednesdays and Thursdays 12-14
Worst day to post: Sundays
How can I get better reach and engagement on my content?
First, a good organic spread is about having a quality network from the beginning, with people who are very likely to engage with your content. In other words, people who find value in the knowledge and information you share.
Get engagement early in your posts. Get help from colleagues and friends. This can help you get better spread
Share your knowledge and dare to give tips to your network. Use the "Do this" message and post with "tips" in the title. Focus on analyzes, reflections and topics such as trends, future and new technology that are often of interest to many.
Use native content. Try to avoid sharing links that drives people away from the Linkedin platform. Focus on creating content that is native such as writing your own article, post a photo or video with a matching copy or stick with text to make the words talk for themselves. As on other social media platform, content on Linkedin should strive to be as interesting, eye catching and relevant for the audience as possible (your network)
Be engaged yourself. Showing interest to others, making comments, paying homage, or contributing their own thoughts in other people's posts is also a way to show yourself and create opportunities for people to find you interesting.
Dare to connect. That's what the whole idea of ​​Linkedin is.
Which CRM should you work with to be able to sync best with Linkedin?
Microsoft, the owner of Linkedin, also has a type of ownership relationship in Salesforce, which makes Salesforce advantageous when it comes to linking with Linkedin, Linkedin Sales Navigator and other tools.
From our own experience, we also recommend Hubspot that has been partially integrated into Linkedin and finally Pipedrive, with a simple but clear and good software that integrates with most things.
We hope you enjoyed the reading and gained some valuable insights about how to include social selling in your marketing strategy. If you're unsure for how to tackle things and go about it, we're always at your disposal. Don't forget to subscribe to stay updated! 🥳