Background
The microblog Twitter was launched as early as 2006 and was initially a social forum used mainly by young people who debated and discussed current topics. In recent years, the platform has developed into a medium for innovation companies, political movements and news agencies. Today, the platform has over 353 million global users who are active every month. As many as 70% of Twitter's advertising audiences are men. Twitter is mainly used in the United States, with 68.7 million users, and the majority of users are between 25-49 years old.
Why advertise on Twitter?
Reaching the right audience is the key to success with your advertising. Via Twitter, you can target people who have used specific keywords, topics, hashtags and also get an idea of ​​what interests they interact with and also by seeing which accounts they follow. There are not yet as many who have got started with advertising on Twitter, which means that the competition is lower than on the other major platforms. Another advantage is that there are few formats, which simplifies the creation of your ad and they also resemble regular posts, which means that they easily blend into the flow.
You need this to get started with your Twitter Ads
The first thing you need is a twitter account for your business, and then link this to Twitter Ads Manager, which is Twitter's own advertising tool.
In order to then be able to measure and optimize your ads, you need to have technical implementation in place; website tag. There are two types of website tags. You can choose whether you want to measure only the number of conversions or every single interaction that your target group makes on the website.
Step-by-step – Advertising on Twitter
Step 1 – Objective
First and foremost, you need to set a goal for your ads. It can be the following; awareness, engagement, website traffic, new followers or app installations. You also choose the campaign type according to your goal: Website Clicks, Followers Campaign, Tweet Campaigns, App Installs, and Video Views.
Step 2 – Target audience
You can use Twitter's advertising tools to create specified audiences through demographics, geography, age, gender and thus increase your reach while ensuring that you reach the right audience.
Step 3 – Budget
The cost is regulated by a bidding system like Google Adwords and you choose whether you want to enter a certain amount that you want to bid on or you want automatic bidding based on your budget and your goal. You choose a budget, but only pay when your user follows your account, retweet, like or respond to your promotional tweet. There is no minimum spend on so you choose how much you want to spend.
Step 4 – Format & Placements.
On Twitter, you can easily reach a relevant target group in such a way that you can identify it by using specific keywords, hashtags, interests, engagement in topics that are trending and following specific accounts. Some formats and placements can be perceived as more flexible than Facebook's. So which ad formats do we have here?
Promoted Tweets: Two variants. The first option is to further increase engagement for a tweet you posted that garnered high engagement. The second option is to boost a post so that only the target audience you are targeting is seen. Run a poll, add a GIF, or promote your account. These formats work best with engagements, reach, and followers campaigns.A great way to get potential followers to discover you. Learn more here.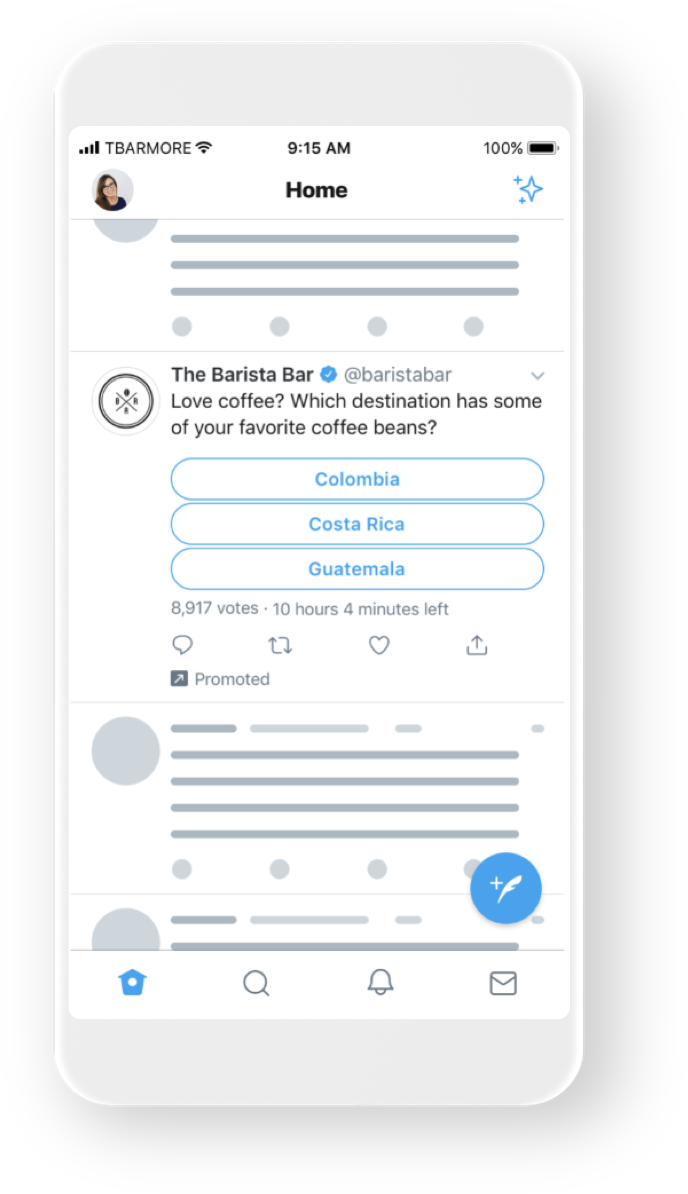 Carousel Ads: Tell a story, show off different products, or highlight more features – all within a single ad. Carousels can host up to six images or videos that drive directly and seamlessly to your website or app. Learn more here.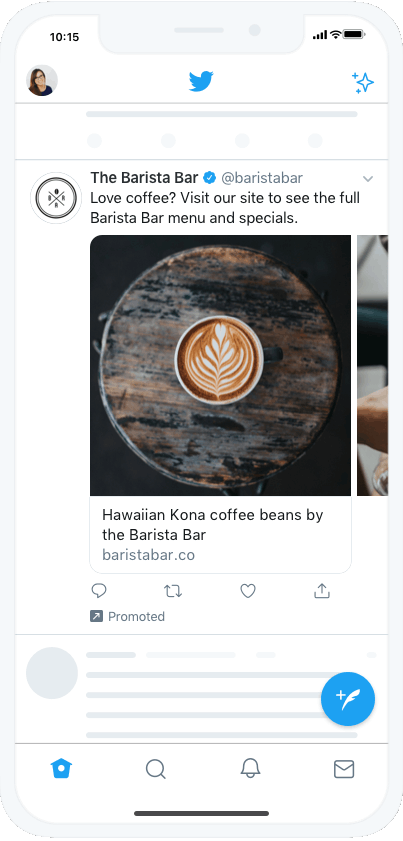 Video ads: Videos are some of the fastest-growing and most engaging media formats. Launch a Twitter video views or amplify pre-roll campaign to make a memorable impression and maximize performance. Learn more here.
Want to stand out from the crowd on Twitter? Gearing up for a big launch day?
Twitter also has some takeover ad products to go one step further than traditional Twitter Ads campaigns by giving you exclusive ownership of Twitter's premium real estate across desktop and mobile, allowing you to maximize your reach and drive lift across the funnel. Let's have a look at their premium offerings:
First View: First View is an exclusive, single-day, "mass awareness" ad package of Twitter's most valuable impressions. You can achieve massive reach to our receptive audience over a 24-hour period using immersive, autoplay videos at the top of the timeline. Explore First View here.
Promoted Trend: A Promoted Trend is an exclusive, high-impact 24-hour takeover of the top Trends list on Twitter and the Explore tab on mobile — where people go to see what's happening in real-time. Explore Promoted Trend here.
Promoted Trend Spotlight: Promoted Trend Spotlight is a takeover ad placement that pairs the undeniable stopping power of video with the premium real estate of Twitter's Explore tab for 24 hours. Explore Promoted Trend Spotlight here.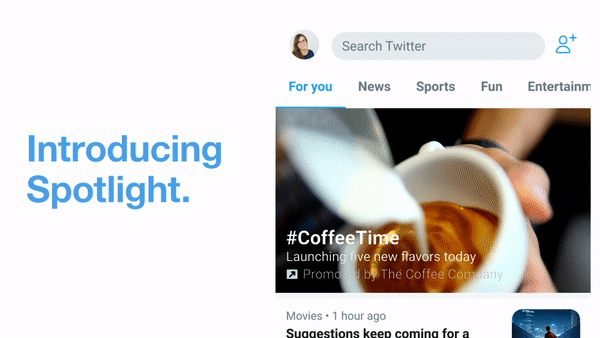 Step 5 – Measure advertising
To see how your campaign is performing based on the goal you have set, it is an advantage to measure your advertising. What you look for are KPIs that are metrics that are important to ensure that you achieve your campaign goal.
These KPIs are the most common:
Reach – How much exposure do your ads have?
Click Through Rate- How many people click on your ad?
Cost per Click – How much does each click on your ad cost?
Frequency – How many times does your audience see your ad per week?
Video engagement rate – How many people interact with your ads through video display length?
Traffic – How many leads does your website generate for your ads?
ROAS – What will be your return on advertising costs?
Conversions – How many convert through your ads?
Cost per action – What is the cost per lead?
A/B test
Same as advertising in Facebook, you can also create A / B tests to see what your target audience interacts and is engaged by. You do this by creating two ads that are similar to each other, but you change small details that can be color, copy, language, etc. Then you can evaluate what attracts your target audience and optimize your ads.
Summary
Twitter is a growing plattform, above all, in the B2B segment. The ability to bid on current events, but also to build target groups based on other companies' followers makes the platform unique. You can also get specific audiences specified via Twitter's search function and by allowing you to review your target audience's behavior, such as which topics they engage in or which accounts interest them. It has also not been possible to advertise in the channel for very long, therefore you can take land in the channel and by paying only for your result, you can effectively control your cost.
Whether you have recently started advertising on Twitter or have been advertising for a while, you need to give it a try. What works in your advertising today may not work tomorrow. There are only guidelines – but no conclusion on how to reach your target audience with your advertising. So test things out, learn by doing and OPTIMIZE more!
Hope you enjoyed the article. Don't forget to stay updated by subscribing to our newsletter!