It has been an intense but exciting year for SocialView. Despite a brave relocation from Kalmar to Stockholm, we had a revenue of 21.7 million SEK last year and won the prestigious price "Young Entrepreneur of the Year" award in Stockholm City 2019 by Företagarna this spring. We have also landed a number of international projects for, among others, BioGaia, Kjell & Company and Epicenter, which we of course are extremely happy about. In other words: after a Stockholm expansion like no other, it happened – we are a Gazelle Company!
"The DI Gazelle award is without doubt something to be extra proud of considering that fewer than 1% of all Sweden's companies are appointed as gazelles each year. Even though we put a lot of time on our Stockholm expansion and internal development, we meet all the criteria for a Gasell company, which is a great acknowledgment that we are going in the right direction!" – Andreas Bengtsson & Marcus Smith, founders of SocialView
Above all, we want to turn the spotlight on our fantastic employees, customers, partners and fans who have contributed to SocialView being appointed as a Gazelle company – you made this possible! THANK YOU for all your trust and for giving us the opportunity to do what we love every day. We promise to keep working hard for our vision of leading the change of marketing while we're creating a workplace for the next generation! ❤️

About DI Gasell
The Gazelle survey by Dagens Industri is annually nominating Sweden's fastest growing and most successful companies in 21 counties. The survey is based on the company's four most recent annual reports. In order to be appointed to Gasell, the company must meet all the criteria. In addition, DI conducts an overall assessment of the company, where additional parameters that indicate healthy operations are taken into account.
A nominated DI Gasell company must meet the following criteria:
Turnover exceeding 10M SEK, according to the latest annual report
Minimum 10 employees, according to the latest annual report
At least doubled its turnover, when comparing the first and the last financial year of the four-year investigation period.
Increased its turnover each year the past three years.
A positive operating profit for the 4 last financial years.
In all essentials grown organically, not by acquisitions or fusions.
Sound finances.
SocialView's key to success?
"I am convinced that our key to success is our unstoppable hunger for development, which has been alive in our company spirit and customer relationships since day 1. We have always aimed for unexplored opportunities and been extremely humble to criticize our own crafts during our journey. Everything we have accomplished has been made with the attitude of challenging ourselves, our solutions, our customers and not least the industry!" – Felicia Holte, COO at SocialView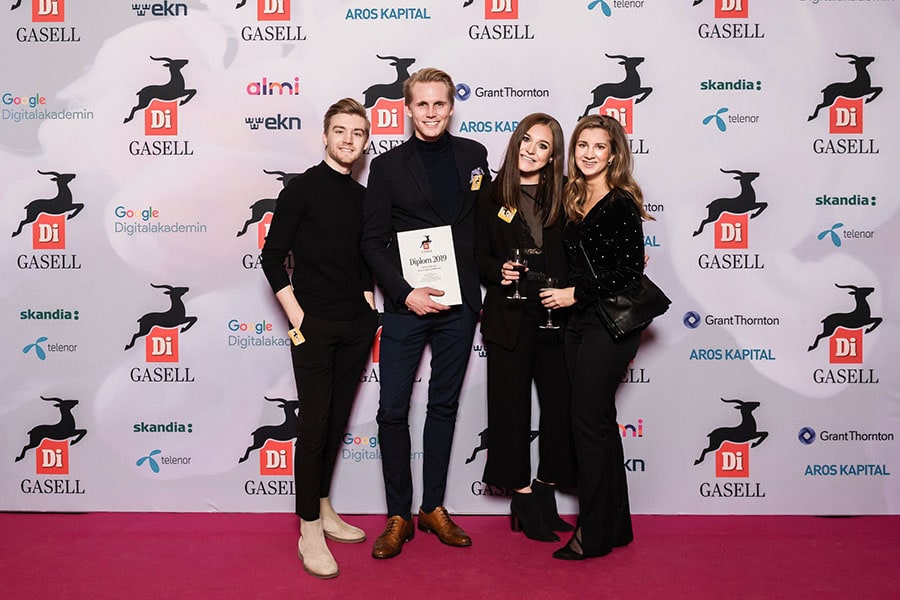 Do not forget to subscribe to our newsletter to catch up on digital marketing updates and more news about DigiView!