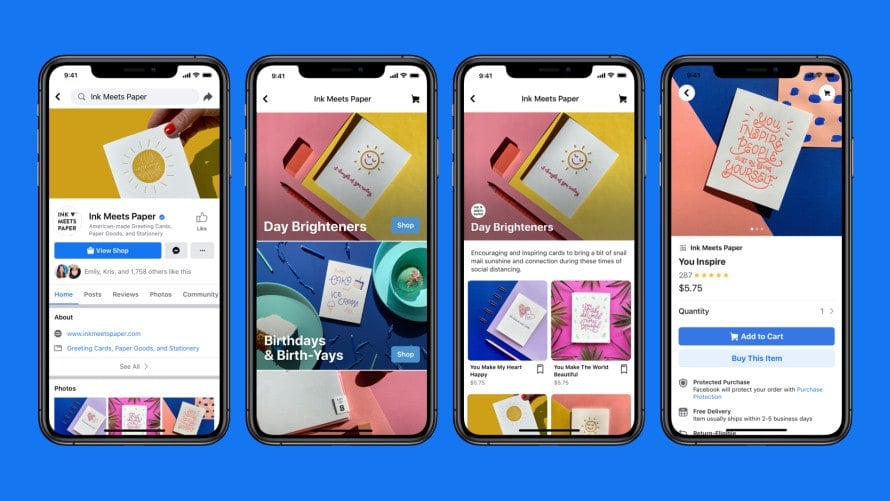 Facebook announces "Shops" for both Facebook and Instagram to help small businesses sell online
Finally, Facebook enables a way to make a bigger dip into e-commerce: "Shops". The point of Facebook Shops is to make it easy for businesses to set up a single online store for customers to access on both facebook and instagram.
As explained by Facebook:
"Creating a Facebook Shop is free and simple. Businesses can choose the products they want to feature from their catalog and then customize the look and feel of their shop with a cover image and accent colors that showcase their brand. This means any seller, no matter their size or budget, can bring their business online and connect with customers wherever and whenever it's convenient for them."
The "Shop Builder" platform will be an extension of your existing Facebook Page Tools.
From the Shop Builder, businesses will be able to upload their product listings one-by-one, or connect to their existing eCommerce provider in order to stream through their current catalog – Facebook's working with Shopify, BigCommerce, WooCommerce, ChannelAdvisor, CedCommerce, Cafe24, Tienda Nube and Feedonomics to facilitate this process.
They now begin a phased roll out of Shops to all businesses globally on Facebook and Instagram Shopping. They will also start with businesses who use Instagram Profile Shops and will expand access over the next few months.
Watch Facebook promotion video of "Shops" here.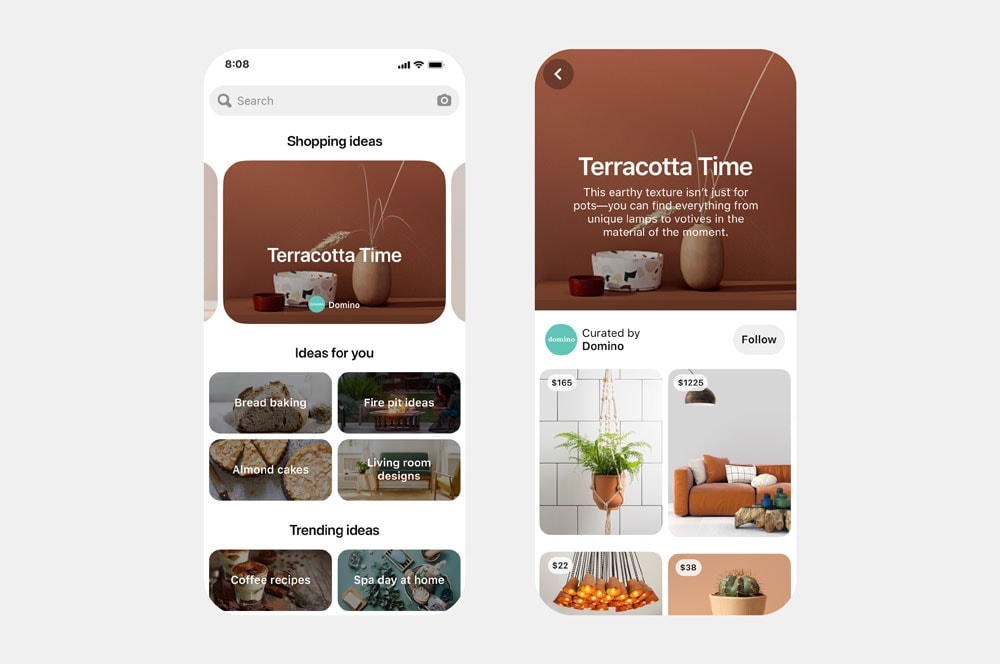 Pinterest Introduces a new feature called Shopping Spotlights with influencers and publishers
Pinterest's brand new feature "Shopping Spotlights" brings expert recommendations from influencers and publishers directly to consumers, which means that shoppers now will be able to shop curated ideas on current Pinterest trends.
Shopping Spotlights will start to appear on the search tab with articles that feature product Pins, linking to in-stock products that Pinners can buy. In addition to this, Pinterest will also be looking to offer Spotlight listings from brand partners.
As the feature's announcement reads:
"With the feel of a personal stylist and the look of an editorial magazine, shopping the latest trends as well as product picks of your favorite influencers and magazines has never been easier."
Pinterest will start to launch shopping spotlights with guest editors like former Teen Vogue EIC, journalist and author Elaine Welteroth, fashion blogger Blair Eadie and interior designer Sarah Sherman Samuel.
Facebook tests 3D products images and other AI tools in Marketplace to improve online shopping experience
Facebook test 3D products images that will provide Marketplace sellers a full view of their items.
Facebook is also using a new, machine-learning based system to help sellers better tag their items, that automatically suggests attributes such as colors and materials when Sellers upload photos on their items, which makes listings much easier. This system will also make it easier for buyers by providing predicted detailed descriptions in the searching for products.
Facebook is also testing new AI-based tools that will be able to learn what style of clothing you prefer based on your existing wardrobe, then make product recommendations based on this.
Watch Facebooks AI-Powered Shopping Demo here.
"We're prototyping an intelligent digital closet, which lets you take photos of your outfits and digitize each item within seconds. The digital closet can provide not only outfit suggestions based on planned activities or weather but also fashion inspiration based on products and styles that you like, so you can shop in the context of what you already own."
Watch Facebooks AI-Powered Shopping "Try On Demo" here.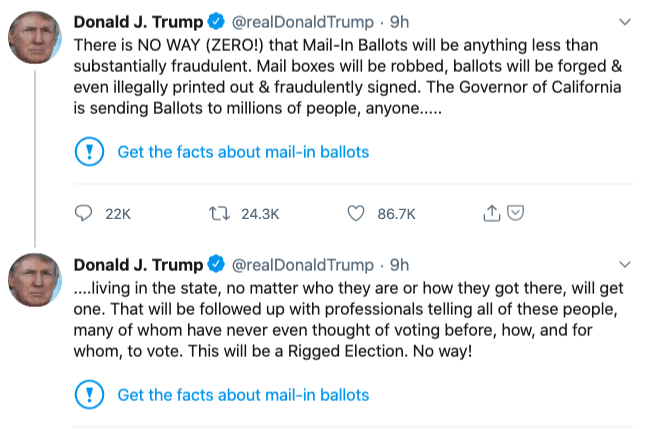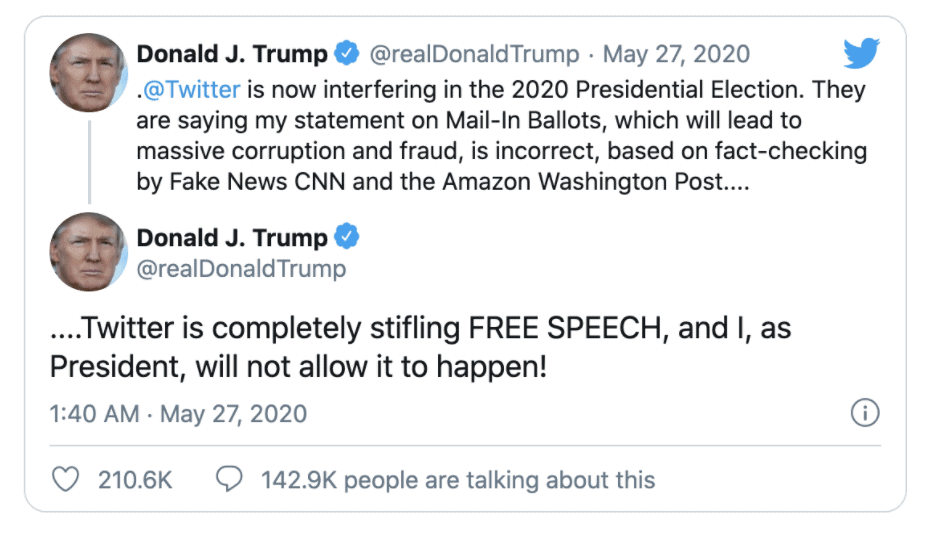 Twitter ads a warning lable to fact-check Donald Trump's tweets
A New Lable / Link promting Twitter users to "Get the facts about x", in this case mail-in ballots that appeared on a series of tweets from the president. The link now appears beneath the tweet and directs Twitter users to a page with news articles, tweets and a fact box that suggest the claim is unsubstantiated.
In a statement to TechCrunch, a Twitter spokesperson said the pair of tweets from the president "contain potentially misleading information about voting processes and have been labeled to provide additional context around mail-in ballots."
This is a decision that is in line with the approach that Twitter shared earlier this month about its misinformation policies manly due to Covid-19.
In reaction to Twitter's decision to label two of his tweets, Trump threatened the platform and suggested that social media services would have to be regulated or shut down, according to TechCrunch.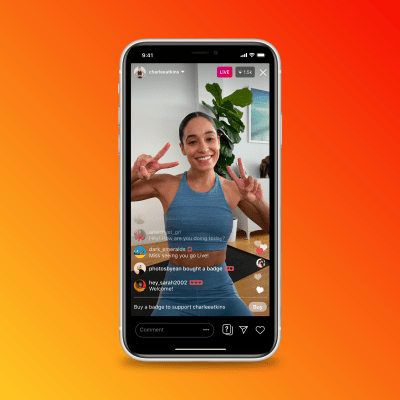 Instagram tests new revenue streams – including badges and IGTV ads
These tools will enable creators to make money, including badges that viewers can purchase during Instagram Live Videos. Badges will give viewers a way to support their favorite creators, for example different "heart" badges that viewers can choose from, offered at a price of 0,99 USD for one heart.
The new badges will launch next month with a small group of creators in the U.S and Instagram will later on take a percentage cut of an undisclosed amount.
Instagram is also introducing advertising within IGTV. The ads will appear when people click to catch IGTV videos and will be up to 15 seconds in length, similar to Youtube.
IGTV ads will be tested initially with a small group of creators and advertisers, including Sephora and Puma, in the U.S. It will slowly expand access to ads over time. Instagram says at least 55% of the revenue from advertising will go to the creator.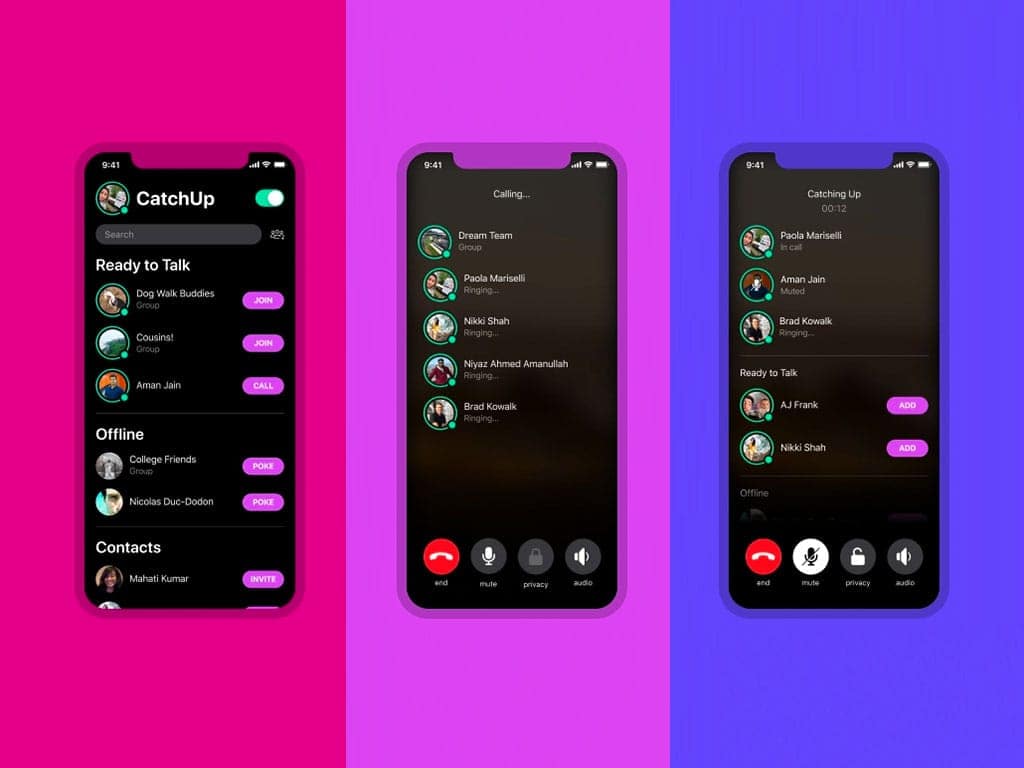 Facebook Launches CatchUp – An Audio-Only Chat app
Facebook introduces the latest experimental app developed by the Facebook NPW team to be on trend with Voice Conversations. CatchUp works with your phone's contacts and shows you who is available for a voice call. And above all, Facebook account is not necessary.
Introducing the new app, Nikki Shah from the Facebook NPE team explained:
"Keeping in touch with friends and family is important, especially during this time of physical distancing. Messaging and video calling are great ways to send a quick update or connect with someone face-to-face, but speaking with someone over the phone offers a unique balance of both convenience and personal connection. Based on our studies, we found that one of the main reasons people don't call friends and family more frequently is that they don't know when they are available to talk or are worried that they may reach them at an inconvenient time. CatchUp addresses this problem, and even makes group calling as easy as one tap."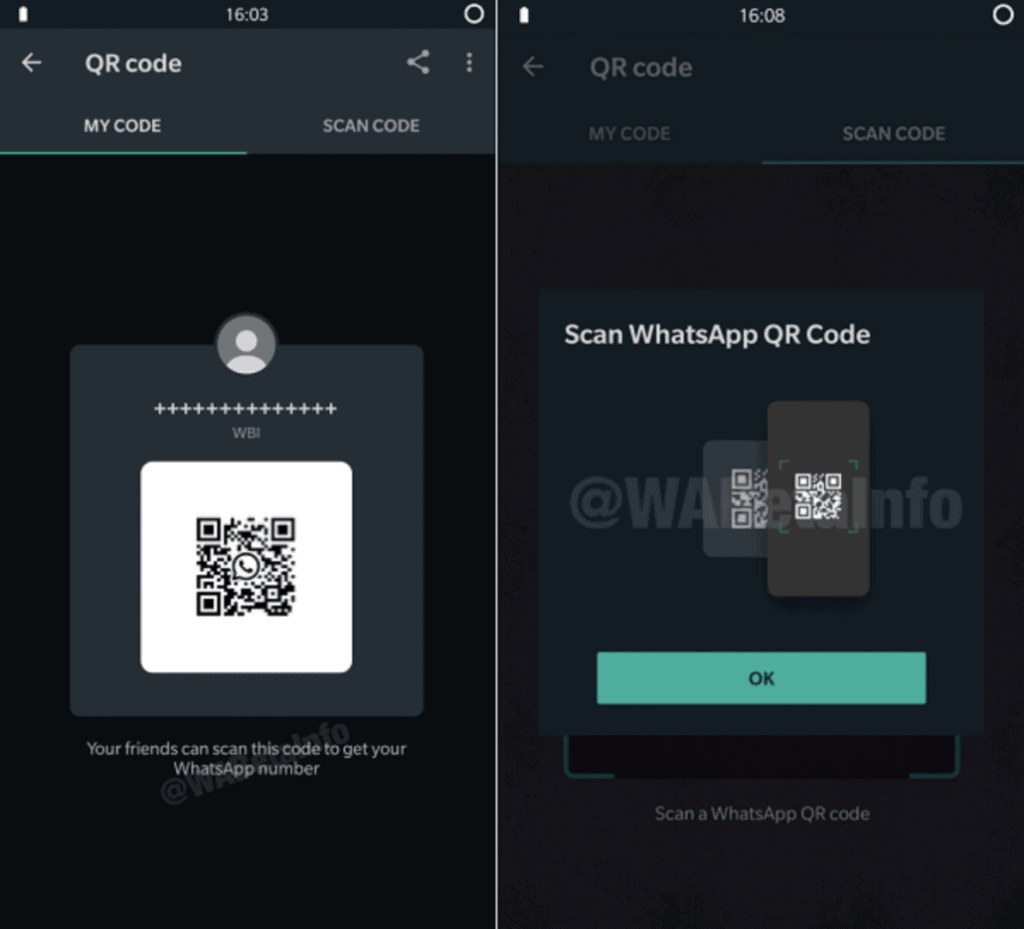 WhatsApp tests QR codes to help users connect – is this bigger than we think?
WhatsApp enables a easier way for users to share their contact info via QR scans. The usage of QR codes can seem unimportant and invaluable, but in China, QR codes within social apps are huge. As recently noted by Greg Geng, a VP at Tencent, which owns WeChat:
"In China, payment methods using QR codes have replaced cash and cards in just five years."
WeChat, which serves more than a billion daily active users, now facilitates some $14 trillion in mobile payments each year, while AliPay, another mobile app, handles almost $20 trillion. The two apps account for 92% percent of all mobile payments in the region, with much of that activity coming via QR codes, which users scan in at stores, train stations, bars – basically everywhere, immediately linking their online identity to their offline purchases.
So why haven't QR code options taken off the same way in the west?
Read more about that in this blogpost from Social Media Today.
We hope you enjoyed the reading and gained some valuable insights about the social media landscape. If you're unsure for how to tackle things and go about it, we're always at your disposal. Don't forget to subscribe to stay updated! 🥳