Facebook launches its new web browsing app Discover, which allows users in developing countries to visit various web pages for free with the support of mobile operators
Discover lets users browse for free with a daily "pot" of data that is filled up every day by a number of mobile operator partners
The app is currently being tested in Peru via selected mobile operators
Discover only supports low bandwidth traffic, so data intensive traffic such as video, audio, etc. is not supported
This is another step that Facebook has taken to enable Internet to regions of the world with low connectivity.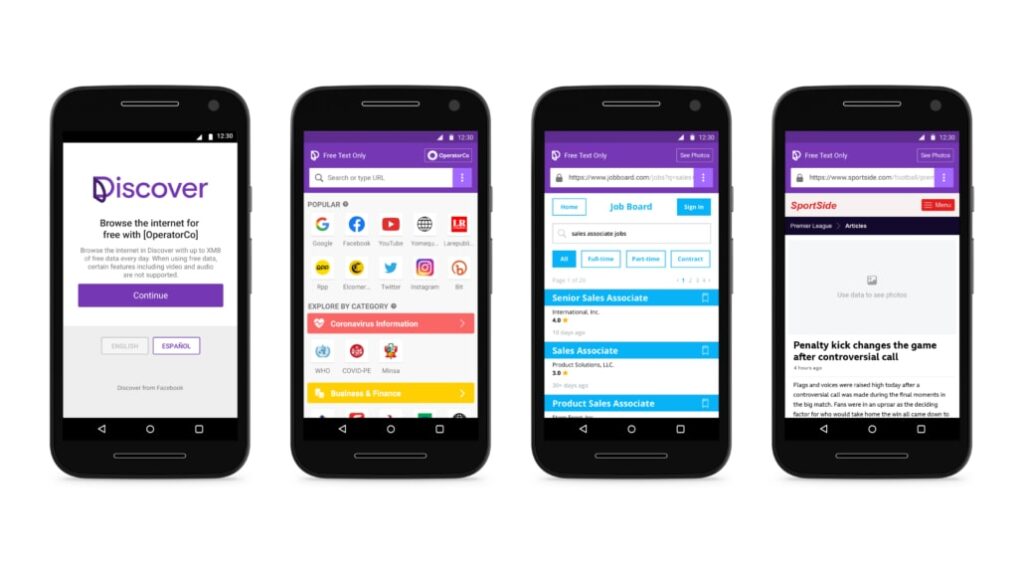 Pinterest releases Q1 report and takes giant steps forward – increases users during Q1 by 32 million!
Pinterest has repeatedly announced a record high usage level as a result of Covid-19 lockdowns
Pinterest now has 367 million active users, which is an increase of 32 million from the 2019 Q4 report.
Pinterest is one of the channels with the strongest growth rate right now (9.55% quarterly increase compared to ex Snapchat 5%, Linkedin 2.22% and Facebook 4.20%).
Pinterest now has more users than Twitter and Snapchat
Their advertising business has also grown significantly through their products such as video advertising, conversion optimization and shopping ads, which is reflected in the increase in uploaded product catalogs by 144% during Q1.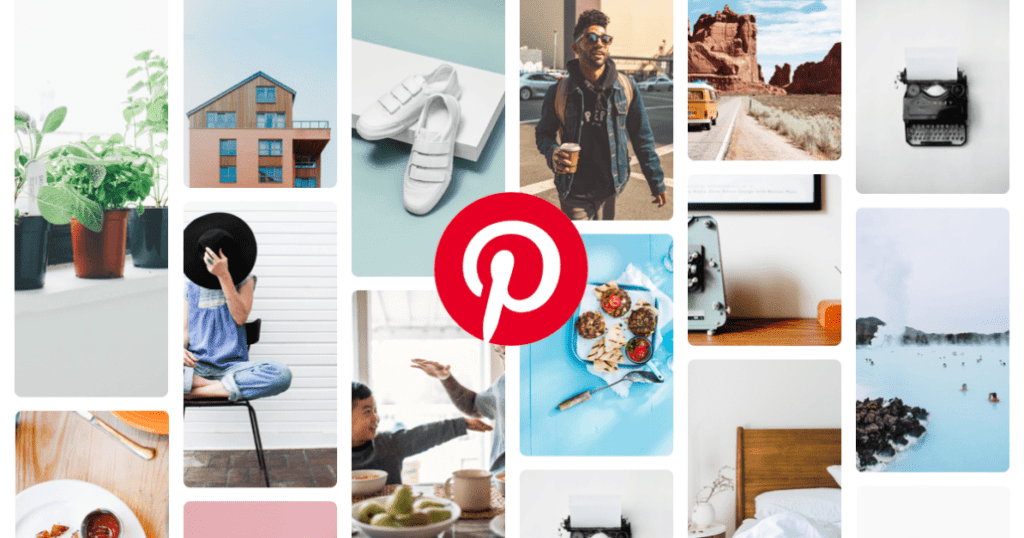 Linkedin rolls out Stories in Brazil!
Following Linkedin's announcement of its test of the Stories format in February, they are now rolling out the new feature to members and pages in Brazil
The format is very similar to what we see on ex Instagram Stories with circular profile pictures at the top of the home page of the mobile app, they disappear after 24 hours, you cannot edit a posted Story and unlike Instagram's 15 seconds, the maximum length of Linkedin Story will be 20 seconds.
It remains to be seen which market is next up, but we keep our eyes and ears open!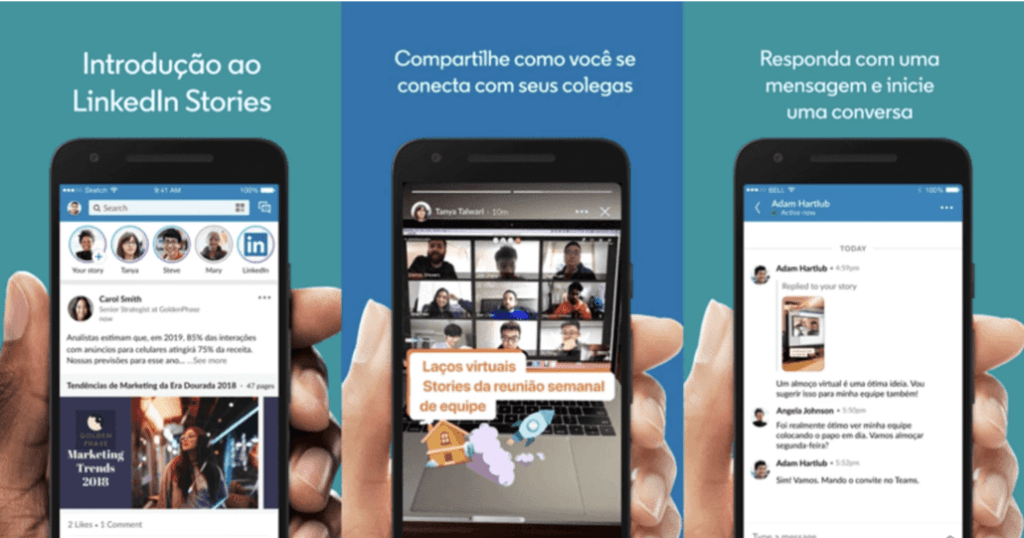 Linkedin is increasing in popularity – both in members and in engagement!
Linkedin is now up to 690 million total users (not synonymous with active users), which is an increase from 675 million users from January
They announce that they have seen "record high levels of engagement" which can be both a result of higher activity from companies and members but also the fact that the content of the platform has tended to be more private and more Facebook-like in the shadows of Corona pandemic, thus more engagement.
Linkedin increased revenues by 21% during the last quarter
At the same time, the platform sees a decrease in demand for ads and job ads as a result of Covid-19.
Snapchat Launches New Painting Lens with British Artist Damian Hirst to raise funds for Covid-19!
The new special lens enables users to create their own unique "spin painting" by interacting with the lens's features
The collaboration between Snapchat and Hirst aims to raise funds for Partners in Health, a support organization for public health systems in underserved communities, and users who use the lens are encouraged to donate to PiH.
Originally, the collaboration would be part of a museum exhibit, but due to the Covid-19 lockdowns, Snapchat had to create a new experience to engage users from home.
Yet another proof of the platform's high creativity.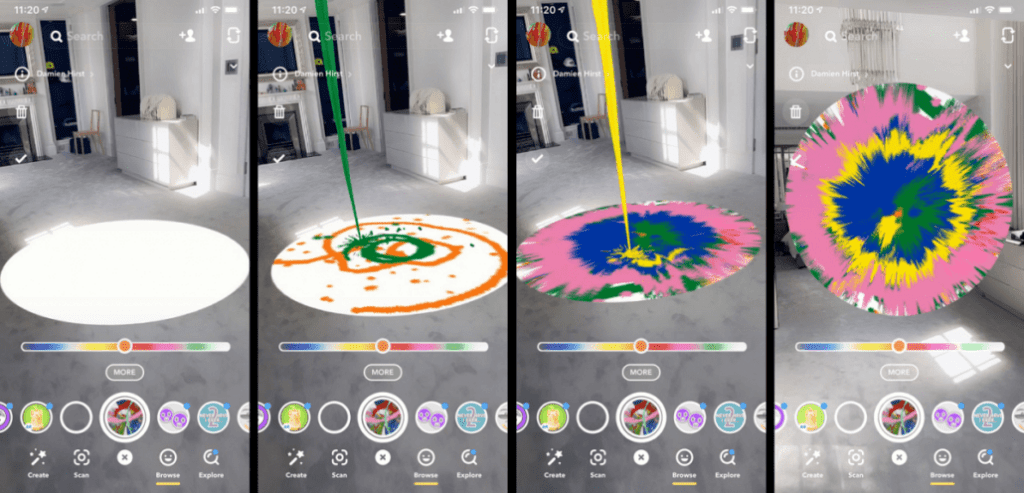 Youtube Launches Virtual Graduation Event, with Barack Obama & Lady Gaga
When student receptions and celebrations are canceled all over the world, the social platforms is trying to keep up the good mood!
On June 6, Youtube's virtual graduation event "Dear Class of 2020" is launched – a digital event that brings together inspirational leaders, celebrities and Youtubers to celebrate students, families and communities.
When student receptions and celebrations are set up all over the world, the social platforms show where the cabinet should stand.
On June 6, Youtube's virtual student event "Dear Class of 2020" is launched – a digital event that brings together inspirational leaders, celebrities and Youtubers to celebrate students, families and their communities.
Among others, former President Barack Obama, Lady Gaga and the South Korean group BTS will be involved
Tune in on the live stream here.
On May 15, Facebook & Instagram will also hold its # Graduation2020 event, which will include a larger ceremony that will acknowledge high schools and colleges in the US by name, state by state, including photos and videos of the class of 2020 and messages from deans and principals across the country. The video will be shared on Facebook Watch and available at facebook.com/facebookapp. Highlights and more will be posted to the @instagram account on Instagram, and on contributors' social media accounts
In addition, the students themselves will have the opportunity to organize their own virtual graduation ceremonies and receptions via Facebook, including a virtual student hub, custom filters and AR effects, the possibility of meeting places via Messenger Rooms and a lot of other tools and functions via Instagram that will make this digital celebration as festive and creative as possible.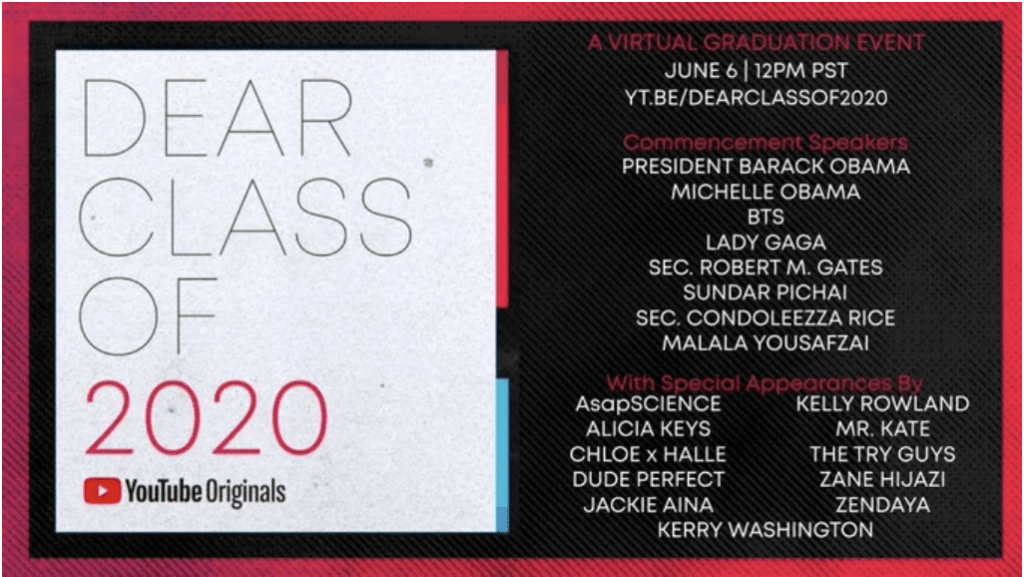 McDonald's impresses with the campaign during Ramadan
It is not easy for brands like McDonald's to continue advertising during the Islamic month of Ramadan. During this time, Muslims fast between dawn and sunset and only break the fast after sunset at the evening meal ("Iftar"). In Saudi Arabia, it is not allowed to market food during Ramadan. So McDonald's found another way to continue their advertising without breaking the rules.
Together with the agency Leo Burnett, they built "Iftar Sand Clock", a live virtual hourglass that counts time until Iftar (the time of day when they are allowed to break their fast) every day. Of course, it's not just an hourglass. These are shaped and colored like iconic McDonald's products: a Big Mac, a McFlurry and the famous McDonald's fries.
The campaign is promoted on social media and on digital screens outside McDonald's drive-thrus
We hope you enjoyed the reading and gained some valuable insights about the social media landscape. If you're unsure for how to tackle things and go about it, we're always at your disposal. Don't forget to subscribe to stay updated! 🥳

Sources:
https://www.socialmediatoday.com/news/pinterest-adds-32-million-more-users-in-q1-now-up-to-367-million-mau/577429/https://wersm.com/facebook-launches-trial-of-a-free-web-browsing-app/https://wersm.com/linkedin-stories-rolls-out-in-brazil/https://www.youtube.com/watch?v=rxpTjcouaeQhttps://www.socialmediatoday.com/news/youtube-announces-virtual-graduation-event-with-a-comencement-address-from/577444/https://www.adweek.com/digital/mcdonalds-created-a-live-virtual-ramadan-hourglass-to-show-when-its-ok-to-break-fast/