So how can advertising via social media help to achieve your business goals? And how should you think about optimizing your investment towards the highest possible return? In this blog post, we go to the bottom of this.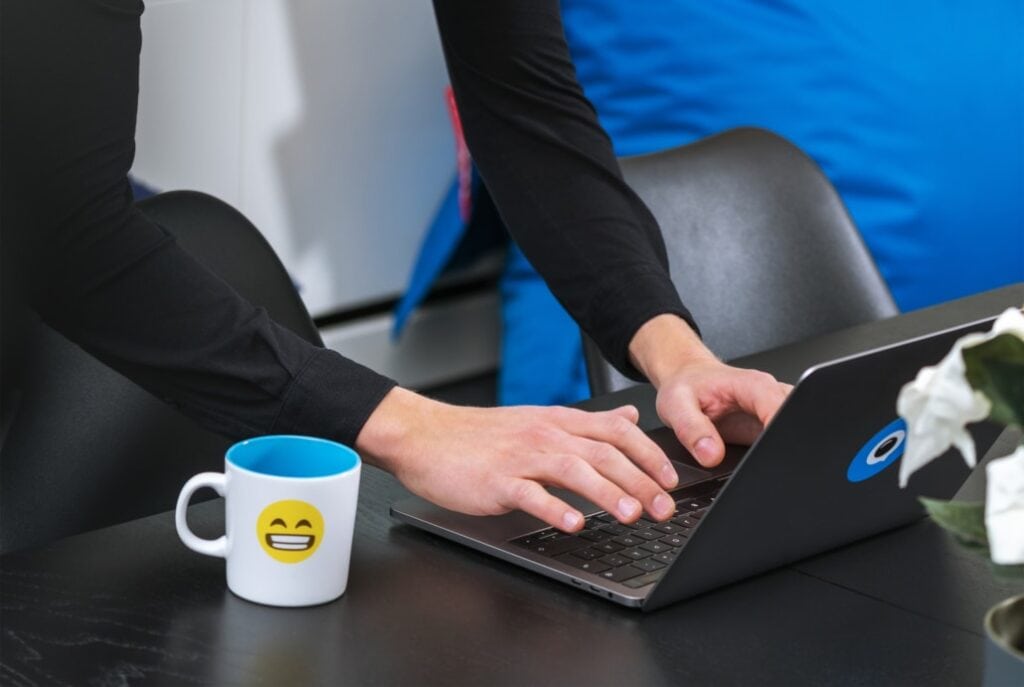 Part 1 – Common mistakes
Working daily with business operations via social media means that you observe a lot of common mistakes that prevent companies from growing and driving sales via the social platforms. For starters, we've specified some of the most common mistakes when it comes to advertising and optimization in social media – regardless of industry, B2B or B2C.

Stuck in conversion and low funnel
This means that you simply ask for too much at once, and in the majority of time to completely cold target audiences who may never have been in contact with your brand before. This means ignoring the steps before, the steps where you present the brand to the target audience, creating awareness, commitment and interest so you can offer a product / service when it is a relevant time to do so.
This may have to do with the fact that it is easy for basically "anyone" to actually create an ad account on Facebook, make a conversion-driven ad with a "Buy Now" offer and then question why it does not sell. Anyone knows that marketing and sales do not work that way, not long-term anyway.
This is much like throwing an arrow in the dark. You throw and throw and hope you possibly hit the board (the right consumer who wants to buy your product / service in this case), instead of turning on the light,, see exactly where the board is and then when you throw it have a much higher chance of hitting the bullseye (step by step work out relevant target groups through a prospecting process in this case – read more about this below).
Measuring irrelevant data
It is exciting to look at sales and return of investment.
But it is not uncommon to do so too early and in correlation with not looking at other metrics. This is about having to zoom out, look more long term and ask yourself: What is it that we can actually request from our target audience right now and what does it mean that we can measure at this particular stage?
Is brand awareness our objective? Then sales will be secondary to other metrics that will be primary, such as reach, frequency and engagement.
Not to mention measuring likes or followers. It can be exciting to see and increasing number of followers, but if this is not part of your strategy or a vital step to reach your overall business objectives, then you can stop measuring likes and followers at once.
Betting on one horse
This is simply about investing too much in only one thing. It may be that you have only one active ad, only one creative idea or only one target group. Not only does it get very depressing if it doesn't show results, but it also creates very few chances for your target audience to discover your brand and your ads, than if you had had several different creative ideas, several active ads and multiple audiences that you are working towards that can become potential customers. In order to constantly develop and get better, we have to test several ways and create more chances to succeed so that we avoid getting stuck in old wheel tracks.
Cheating with tracking
This may sound like an insignificant thing, but the fact is that tracking is the foundation of whether you will be able to evaluate your efforts in social media fairly and be able to make the right decision for further growth. It can be devastating both analyzes and outcomes if the tracking is not 100% set, for example that you do not have all the pixels in place from all platforms (not only Facebook but also Linkedin, Snapchat etc.).
Social and web friction
This is often about following three things:
The website you link to from your ads in social media is not optimized enough and it takes far too long to load
You send the audience to the wrong place compared to the specific objective of the ad, for example to a landing page with too much information when the purpose is for the target group to convert
The information encountered on the site is not at all like the one communicated in the advertisement or in accordance with the brand
While this may sound like a petitess, it can negatively affect the performance of ads.
Over optimizing
Too many optimizations of your ads is not an optimization, it is just a change and a change should not happen for the sake of the change. Change because you have real insights and conclusions based on results and data. Don't change based on what you think, change based on what you see in front of you based on purpose and results.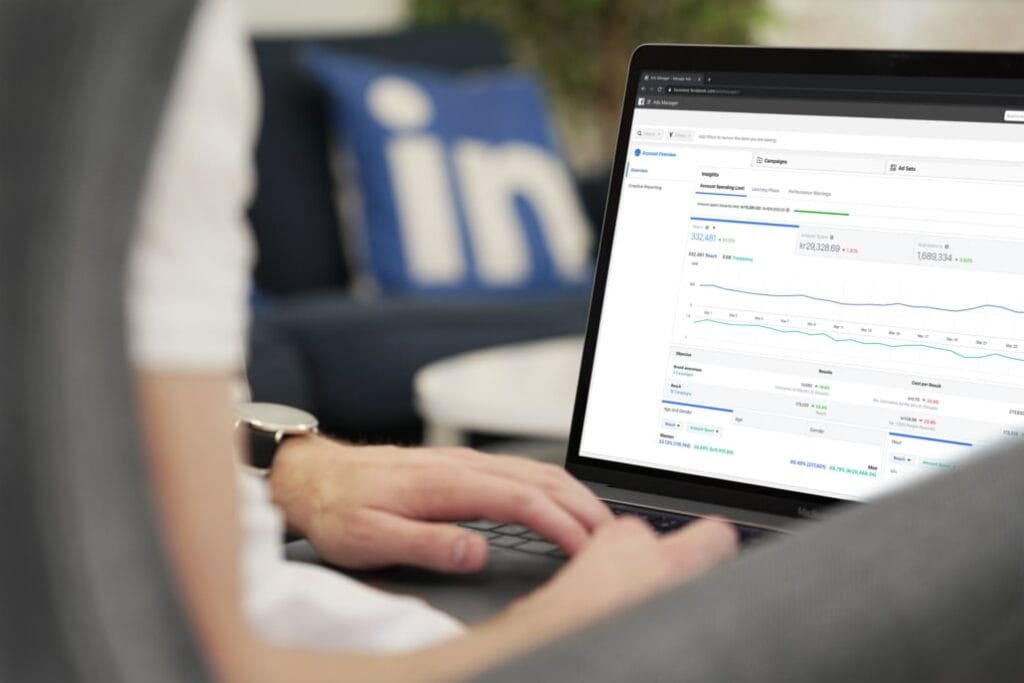 Part 2 – Turn mistakes into opportunities
So what can we do to turn these mistakes into opportunities – to scale up, develop our business and get a profitable campaign work?
Phase 1: Before the campaign – preparing for campaign start
Take the time to set up accurate and effective tracking
This is fundamental to be able to track all steps, collect all data and get a fair picture of the result. A 100% tracking and pixel setup will be able to provide you with:
New audiences
Insights about the target audience behavior
Opportunity to work with dynamic product advertising based on the target audience behavior on the site
Opportunity to work with retargeting (re-marketing) based on your own set rules
Ability to count on Return of Ad Spend (ROAS)
and much more.
Activate a solid upper funnel process (prospecting)
Prospecting is about searching for potential customers and creating opportunities for purchases, and one of the most amazing features of social media advertising tools is that you can work at every step of the customer journey and track every step, from the very first attention of your brand until a purchase is made.
In order not to end up stuck in conversion and lower funnel as we mentioned above, a solid prospecting process is needed where you work with a wider exposure and brand awareness towards the target groups who might be interested in your product / service, but who are not yet customers. This is about reaching out, capturing interest and sifting away the target groups that are not relevant to work with. Instead, pick out those who have shown an interest in your ads, your brand and your services / products so that when it is time for conversion – you can focus and dedicate budget on those who are actually interested in your brand. Target audiences that are valuable and who have great probability to generate business value.
Work smarter with your target audiences
Usually, you have a clear picture of the age and gender of your target group.
The problem with these factors is that it does not really say anything about the audience behavior, and the risk is that the target audience will become far too large and unspecific to approach and reach with the existing budget.
Our recommendation is therefore to think about the following: How can you instead target your audience with other factors such as deeper interests, digital behavior, groups they engage with, websites they like or similar? This way you can form a target group that is more pointed and relevant.
Another strong alternative is to work with lookalike target audiences (twins), a fantastic tool that is possible if you have existing audience data or customer data. In this way you can for example find more potential customers who in different ways resemble your existing customers. This way of working creates target audiences with greater precision than we can ever guess ourselves.
Take advantage of more placements
It may feel easy and convenient to choose news feed and stories as placement, but you easily forget that there are a multitude of more ad placements worth exploring to reach your target audience, to create more touchpoints and own as much space as possible. Investments where competition is lower and attention is higher.
Facebook Marketplace, Messenger Inbox, Instream Videos and Sponsored Messages are just some of the placements you can use to get wider coverage and exposure, not to mention Facebook's third-party Audience Network which lets you appear on other relevant sites, in apps etc. in addition to the platforms themselves.
This way of thinking is about appearing where the audience is scattered over time of the day, mood and what day it is, both when it comes to platforms and placements.
You have an average of 1,7 seconds – what do you say?
On average, you have 1.7 seconds to catch a user's attention in the flow.
This requires a solid strategy behind the content based on channel, audience and objective, as the result of the advertising will also depend on what format you use, what is shown second by second in the content, if we manage to capture the audience's interest and how we can use the channels' psychological functions in the content to lead the audience towards a specific action. You have an average of 1.7 seconds – so what do you say?
Reduce the friction between social and website
As mentioned, it can give devastating results for the ads if the landing page from an ad is not sufficiently optimized, mobile-adapted, too complicated or even not matching the ad in language, emotion and creative approach. The audience will leave without further commitment and give signals to the platform that this was not relevant, which lowers the results. So before you start your advertising, make sure your site is optimized based on the purpose you want to drive, that the content on site is stringent with the content of the ad and that that you lead the audience towards the desired action.
Phase 2: Optimization during the campaign
Work in parallel with cold and hot audiences
In order to maintain fundamental sales and at the same time grow your business, it is important to have parallel processes in place, where you work both towards warmer audiences, i.e people who have engaged in your ads, visited your site and maybe read about your products / services, at the same time as you process and prospect new, cooler target audiences on a continuous basis. This means that you are constantly filling the "funnel" down towards purchases, reaching new potential target audiences and at the same time putting the money on those who are ready to convert. A simply win-win.
Secure delivery of your campaign
It is incredibly frustrating to see a campaign that runs like the train and suddenly is canceled because a lower spend limit has been set. So a hot tip before you start your campaigns, make sure you have a spend limit that will not be exceeded by your campaign budget.
If you have challenges with spending your budget and slow deliverance of the campaign, a tip is to split the budget into parts and spread out over the campaign period. This way you can control that the budget is spent and continuously add budget along the way.
If the budget is still hard to spend, another tip is to use Accelerated Delivery, but be careful – it can go faster than you think!
Optimization requires data
In order for optimization to take place in an optimal way, it is necessary that the system has enough data to work with.
Let's take an example: To be able to optimize against purchases (i.e tell the system that we want to find people with the highest tendency to buy and get as many purchases as possible), there needs to be enough data on previous purchases, so that the system knows what activity it is looking for. This means that optimization against purchases as a new e-commerce that never generated purchases through their social advertising is not preferable, as the tool does not know what this means yet.
Instead, a "simpler" step is preferred in its optimization, such as "View Content" (landing on a certain page on your website).
The rule is that the more data you have, the more precisely you can optimize. This also lays the foundation for how often you need to optimize – the more data, the more often you should optimize.
Use content as an asset
To maximize the number of chances to reach your target audience on different placements and on different occasions, the recommendation is to create multiple creative versions of your ad. Don't bet all cards on a single ad, instead produce more versions of your original idea to increase the chances of capturing your target audience and generating results.
Dare to test
One of the most advantageous factors of social advertising is that you can test your marketing in different ways relatively easily. And with more testing comes more answers.
Our recommendation is therefore to test platforms, placements, formats, landing pages, target audiences etc, and then evaluate. That's how you constantly get better and grow.
But, be careful what you test and test one thing at a time. That will make it easier to pinpoint what it was that actually created the result.
Phase 3 – Evaluation for business results
Evaluate by purpose, but be realistic
A relevant evaluation and follow-up requires a defined goal from the beginning. The clearer the goal, the easier it is to determine whether the result was positive or not.
Almost everything can be measured through your social advertising – how many we have reached, how many people have looked at our ads, how many who have clicked on our ads, how many who have shown product x, how many who did a purchase etc. So it can be difficult to navigate in what is a "good result".
Generally, it is about being realistic and checking in with yourself: Where do we stand with our brand, how do consumers actually buy our service / product and what can we request from our target audience at this stage?
Are you a new established brand – well then it will take a little longer to generate sales. Important metrics for you right now can be reach, impressions and increased awareness.
Do you want to increase your sales – then rather the number of purchases, cost per purchase over time and value per purchase in relation to how many you have reached are relevant.
Divide short-term and long-term KPI's
In order to work profitably with your advertising in social media, you must set up a framework for measurement in the short term versus the long term. This aligns with the above, to be realistic and ask yourself: What can you expect to happen on a weekly or monthly or quarterly basis, and what metrics should you look at to evaluate that particular time period?
Examples for the short term could be how many in your audience you reached and how many times you did it (frequency), while long-term KPIs can rather be the conversion rate and cost per conversion over time.
And finally..
Reach out now, to a record low CPM
With the consequences of the Corona pandemic, we spend more time than ever in the digital and social platforms. At the same time, several companies are pausing and reducing their advertising to reduce costs, which means that there will be less competition in the platforms and thus lower costs to reach out. Hence, there are great opportunities right now to reach both existing and new audiences on both platforms you already know, but also on new platforms, at a much lower cost than usual. Take the chance to prospect, engage, reach out and prepare for a future comeback, simply as that.
We hope you enjoyed the reading and gained some valuable insights about budget optimization and profitable performance marketing in social media. If you're unsure for how to tackle things and go about it, we're always at your disposal. Don't forget to subscribe to stay updated! 🥳